This article contains affiliate links to products selected by our editors. All Tarot may receive a commission for purchases made through these links. As an Amazon Associate, I earn from qualifying purchases.
Cyber Monday is quickly approaching! The first Monday after Thanksgiving is widely anticipated by those hoping to score a good deal on holiday gifts, and this is especially true for tarot lovers and anyone interested in all things astrology! But what to buy? Below, we highlight 30 great gift ideas for tarot lovers you can purchase this Cyber Monday.
1. Lava Rock Bracelet
This beautiful lava rock and stone bracelet doubles as an essential oils diffuser. For stress relief and relaxation, simply add a few drops of a favorite essential oil onto the porous lava rocks and the oil will diffuse over the course of the day! Get it here on Amazon!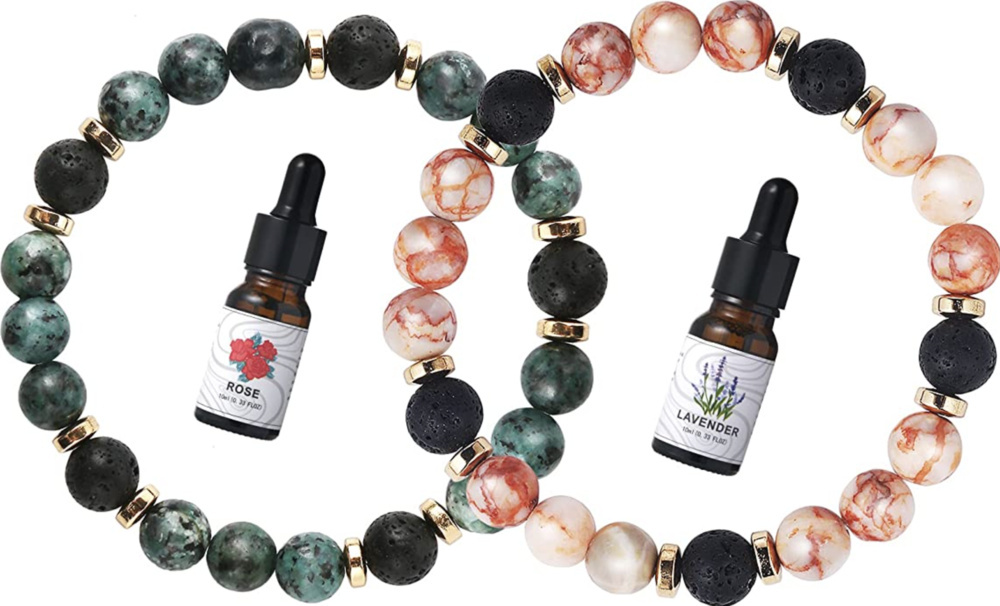 2. Home Cleansing and Smudging Kit
Give the gift of a peaceful home with this home cleansing and smudging kit! Included in the kit is a genuine abalone shell, a feather, and sage grown in the mountains of California. Original price: $24.99; Now: $19.43 (-22%). Get it here on Amazon!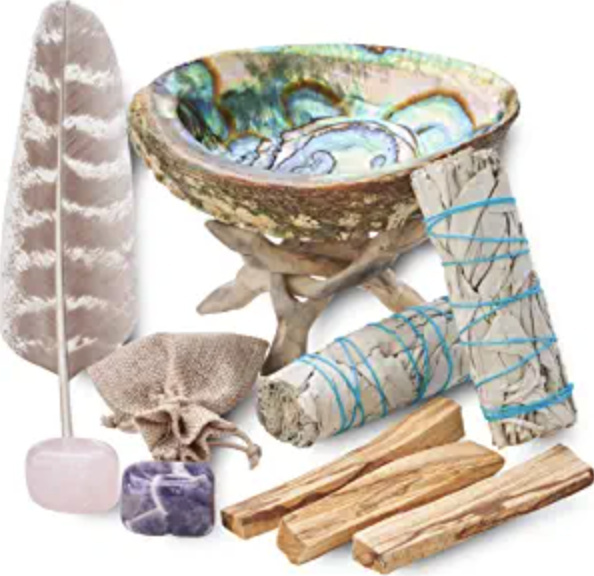 3. Classic Tarot Cards Deck with Guidebook
For the friend or family member just beginning to explore their interest in tarot, we love this deck of tarot cards featuring the original, classic artwork. The deck also includes a guidebook for learning and a nice linen bag for storage. Original price: $21.99; Now: $16.97 (-23%). Get it here on Amazon!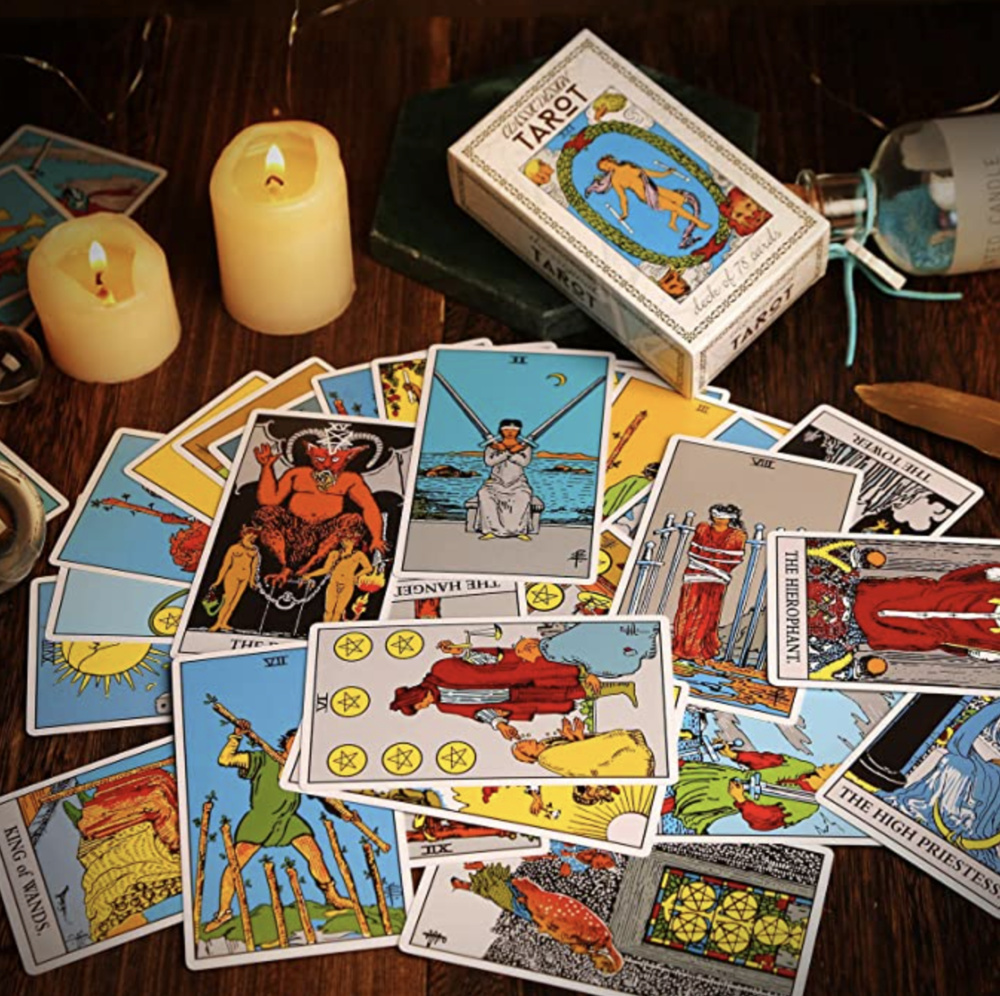 4. Palm Reading Hand Model With Booklet
Tarot lovers interested in palm reading can learn everything they need to know with this helpful set, which includes a resin hand sculpture and an easy-to-read educational booklet. Original price: $24.95; Now: $14.33 (-43%). Get it here on Amazon!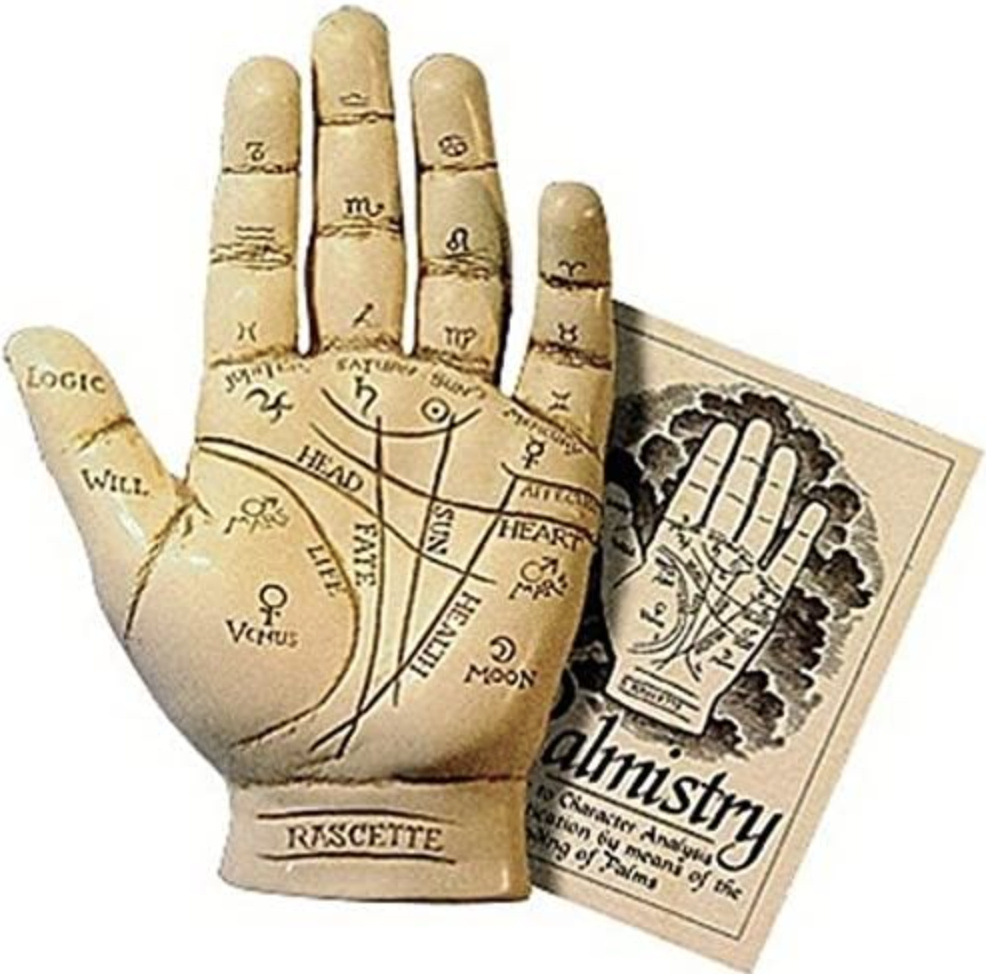 5. Tarot Card Velvet Storage Bags
Whatever your favorite tarot fan needs to store, they'll love doing so in one of these tarot card velvet storage bags. Each of the velvet bags features a beautiful and vibrant traditional tarot illustration, including the hamsa hand, sun, moon, and more. The storage bags are perfectly sized for storing card decks, makeup, jewelry, or anything else important enough to keep safe. Get it here on Amazon!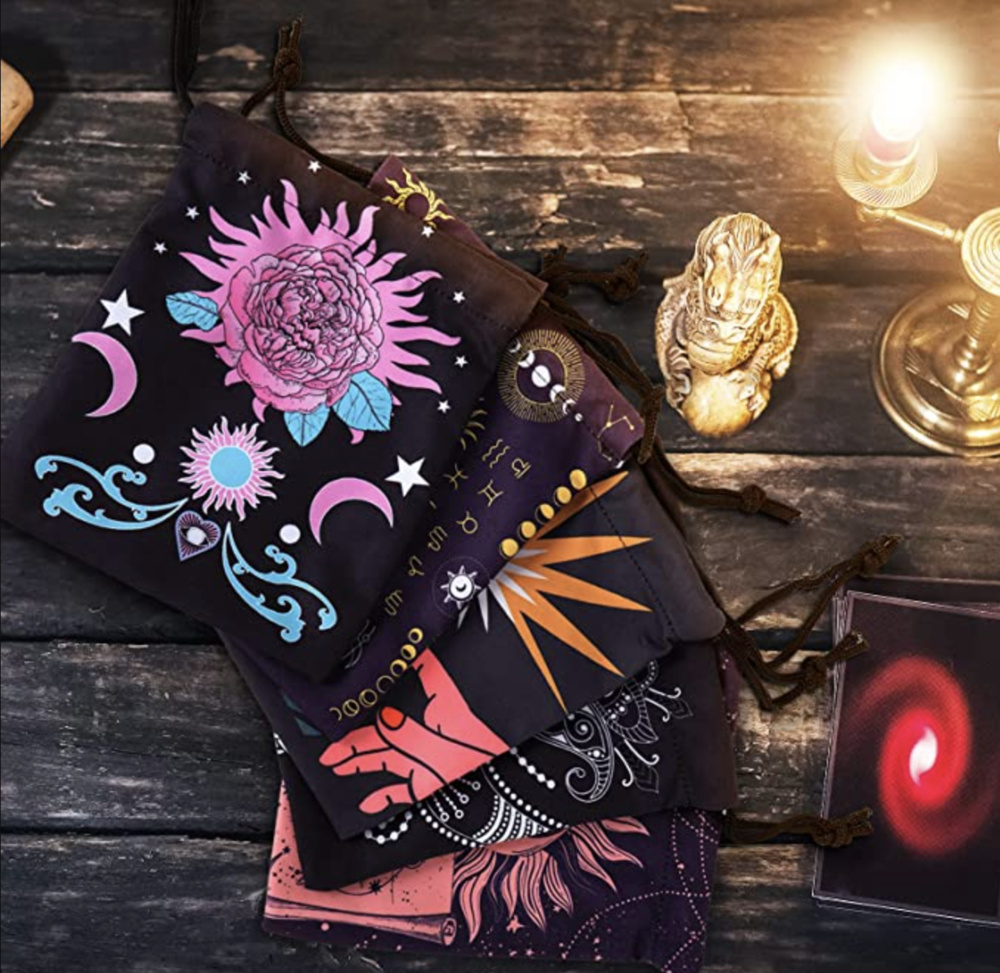 6. Three Tarot Tapestries
Not only do the sun, moon, and star hanging tapestries make a great gift for someone who loves all things tarot, but they also make wonderful decor for someone's living room, bedroom, or office! Each tapestry measures 16x20 inches and hangs with the help of rust-free grommets. Original price: $25.99; Now: $16.51 (-36%). Get it here on Amazon!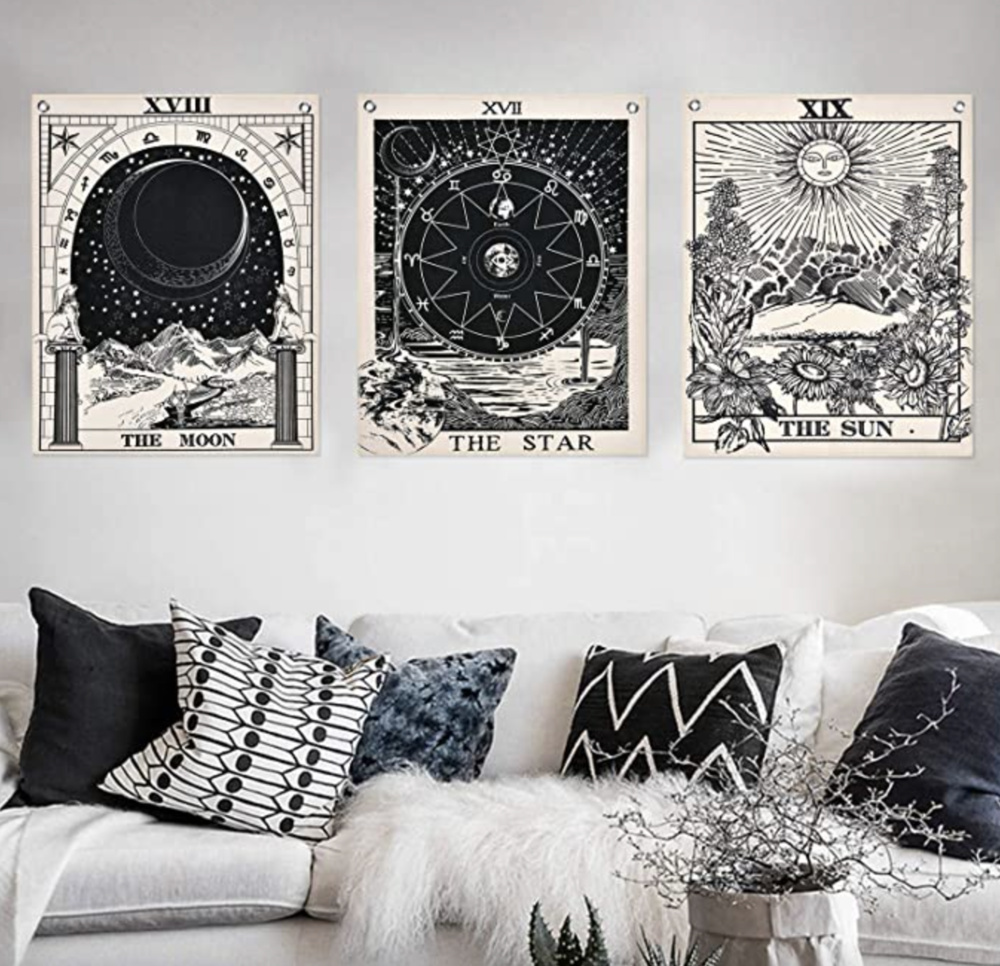 7. Classic Psychic LED Neon Sign
Whether it's meant for practical use or unique home decor, fans of tarot and astrology are sure to love this classic LED neon Psychic sign. The sign comes in three different sizes and your choice of color. Get it here on Amazon!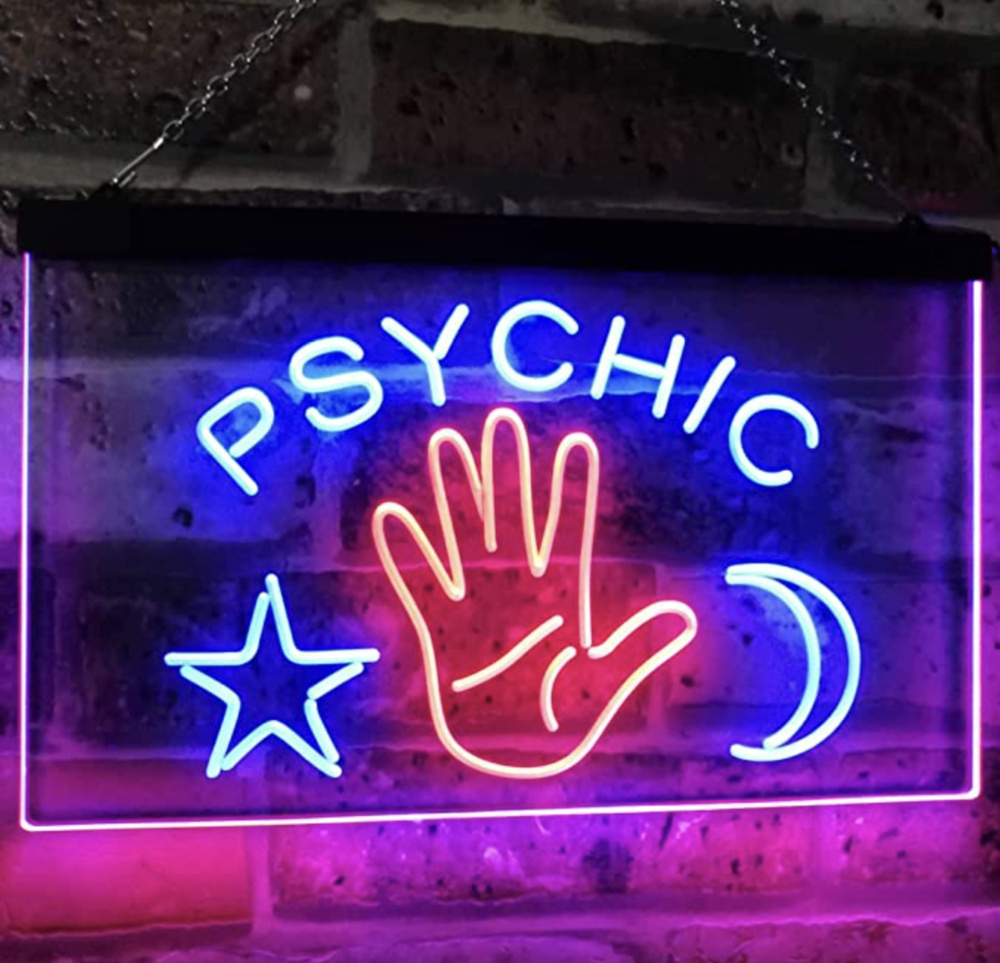 8. Moon Phase Mirror Set
This set of four mirrors shaped like the phase of a moon makes a nice gift for someone who loves tarot and decor. Like the moon in astrological tradition, the easy-to-hang mirrors bring positive energy into any space! Original price: $29.99; Now: $24.99 (-17%). Get it here on Amazon!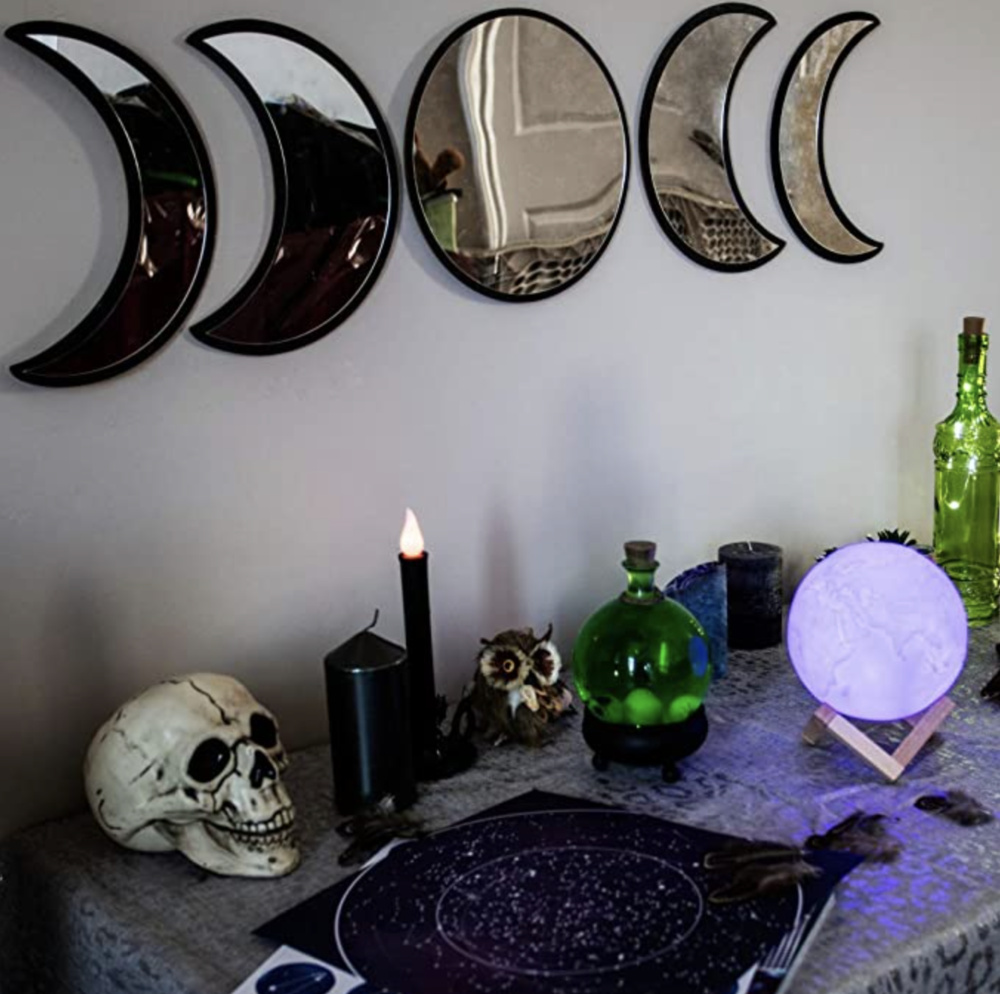 9. Talking Mr. Predicto
The Talking Mr. Predictor makes the perfect gag, White Elephant, or Secret Santa gift for a tarot lover! Just shake this classic crystal ball toy and watch as it predicts the future! Original price: $18.58; Now: $15.95 (-14%). Get it here on Amazon!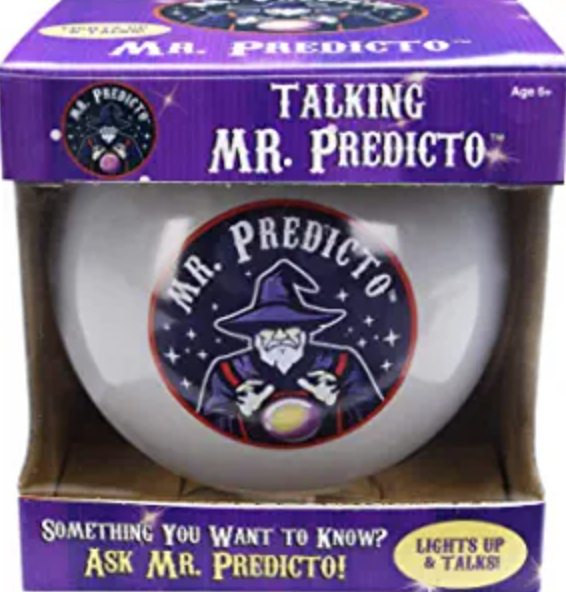 10. Crystals and Healing Stones Set
This 24-piece crystals and healing stones set comes with everything a tarot lover needs! The set comes in a beautiful wooden case with handles, and includes seven crystal wands, seven crystal stones, a brass sword and coin, a pyramid energy generator, and more! Get it here on Amazon!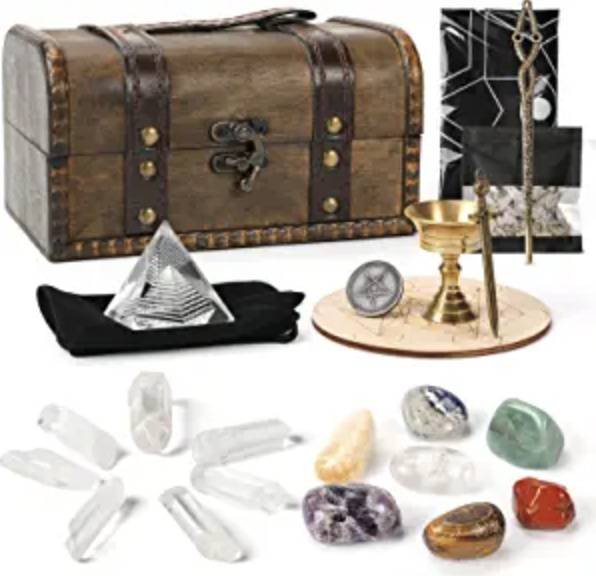 11. Flikr Portable Tabletop Fireplace
Add a warm, romantic touch to any table in any room with this Flikr portable tabletop fireplace. The fireplace is fueled by isopropyl alcohol, meaning no annoying soot or dangerous carbon monoxide to worry about. Get it here on Amazon!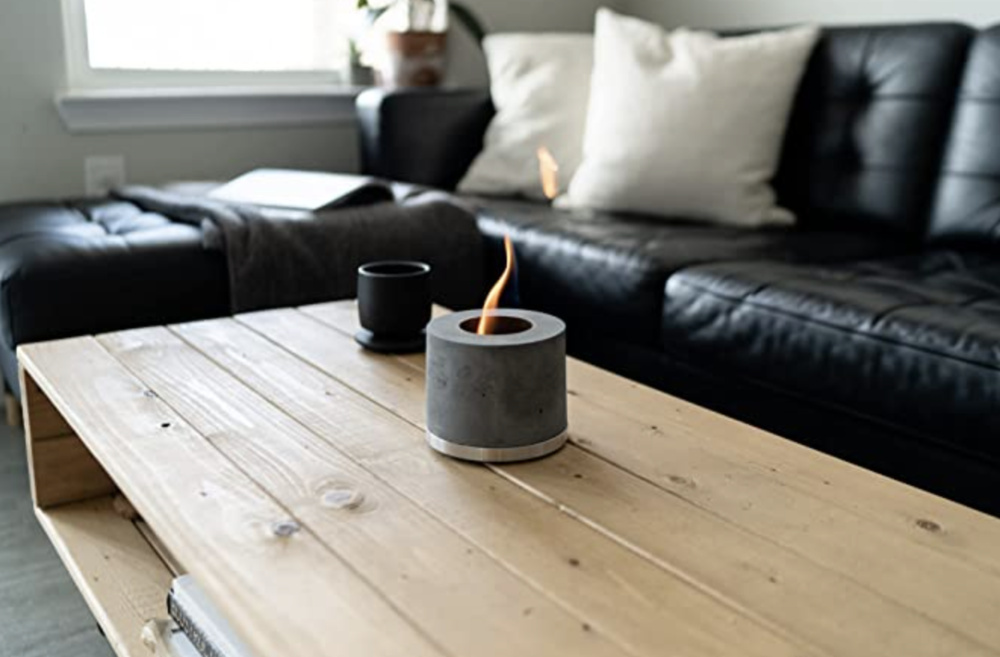 12. Moonpod
Beanbag chairs aren't just for kids! The Moonpod—available in five different colors—has been specially designed to help rid the body of anxiety and stress, and just happens to be a perfect place to relax. Get it here on Amazon!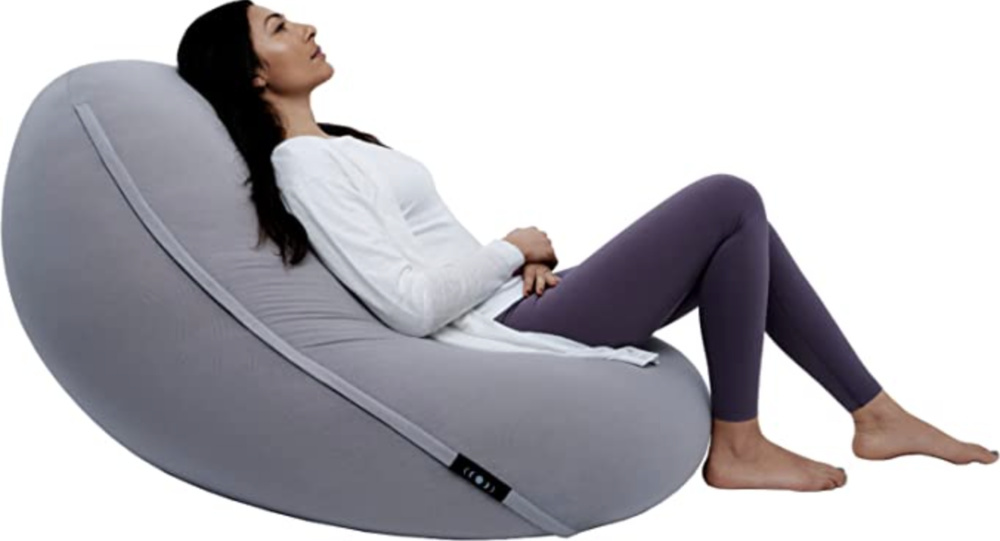 13. Apple Air Tag (Pack of 4)
Apple Air Tags are predicted to be one of the hottest gifts this holiday season. Give the gift of peace of mind with this four-pack of the popular tracking device. Original price: $99.99; Now: $74.99 (-24%). Get it here on Amazon!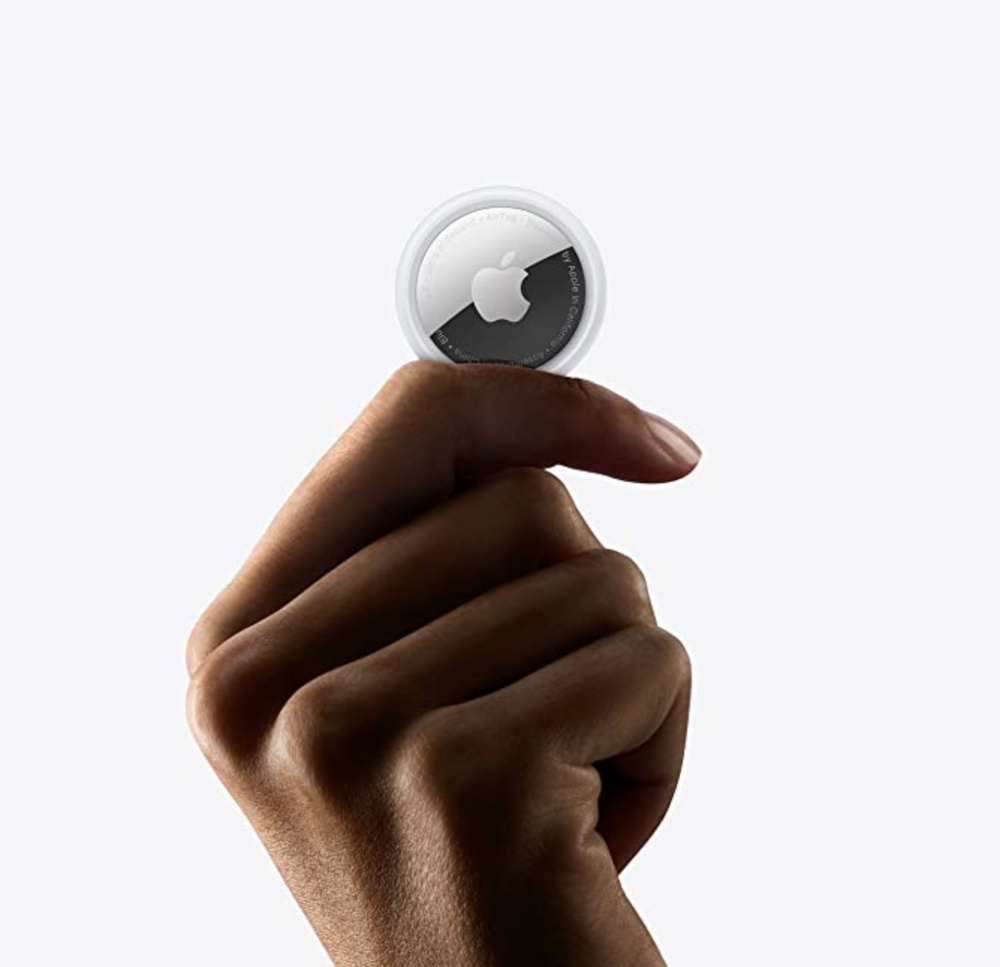 14. Ugg Scuffette II Slippers
The Ugg Scuffette II slippers aren't your average slippers. Made entirely of sheepskin suede and wool, plus a rubber sole, these Uggs are so comfortable we never want to take them off! Get it here on Amazon!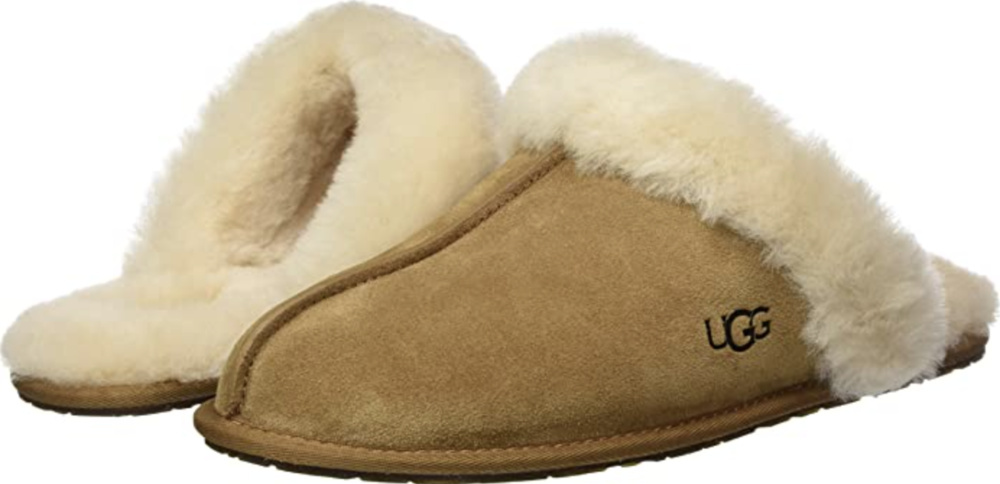 15. Magic Bullet Mini Juicer
Fresh juice has never been easier than with the Magic Bullet Mini Juicer. This convenient kitchen gadget makes the perfect gift for the breakfast lover, wellness guru, and everyone in between! Get it here on Amazon!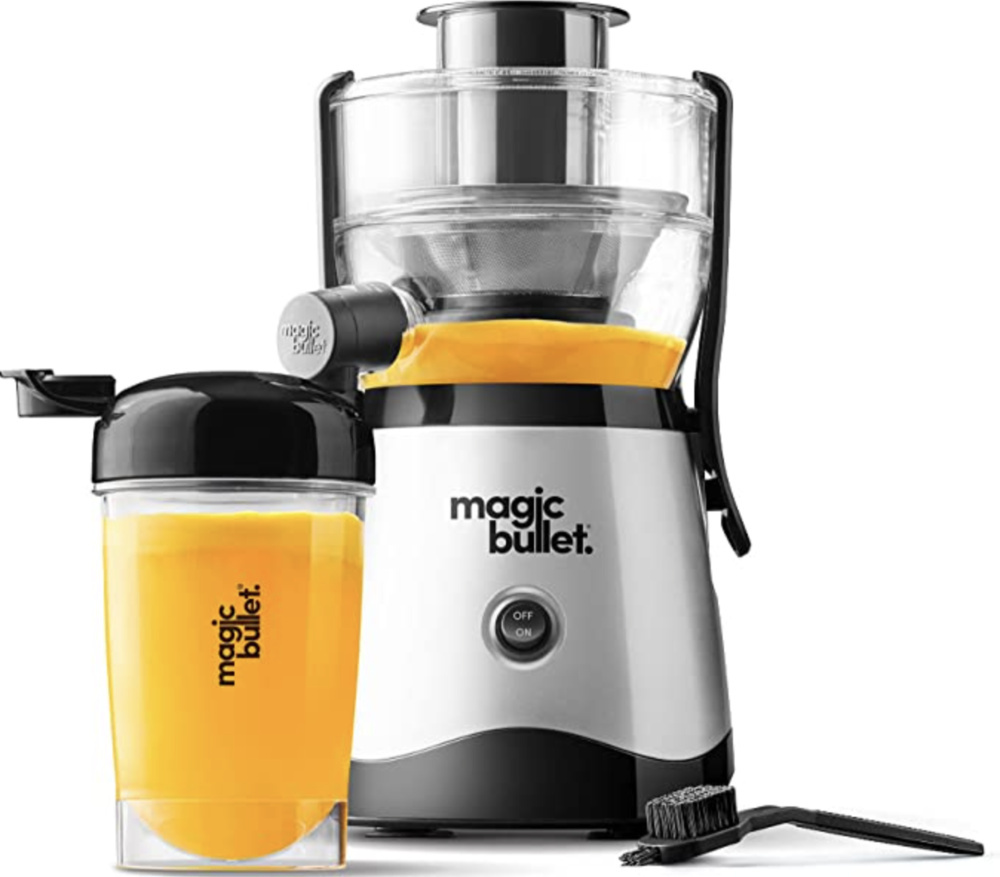 16. Snuggie Blanket
The 50x70" cozy footed throw blanket keeps the body and feet warm during a nap, movie night, or reading session. The blanket is made of soft polyester and comes in a variety of color options. Get it here on Amazon!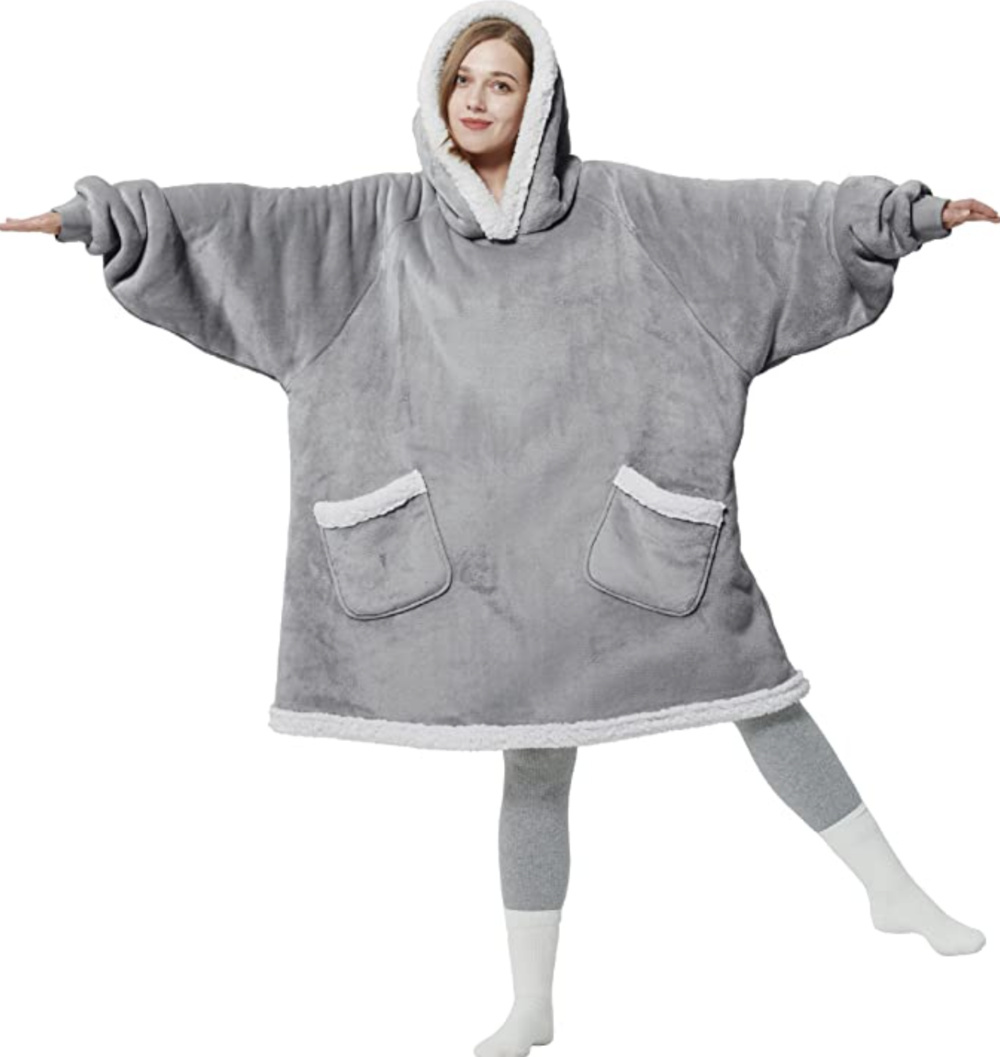 17. Colored Stemless Wine Glasses (Set of 6)
Sophisticated and subtly colorful, these six stemless wine glasses make a nice addition to an entertainer's collection. Each 15-ounce tumbler features details in a different color, can be safely placed in the freezer, and is dishwasher safe. Get it here on Amazon!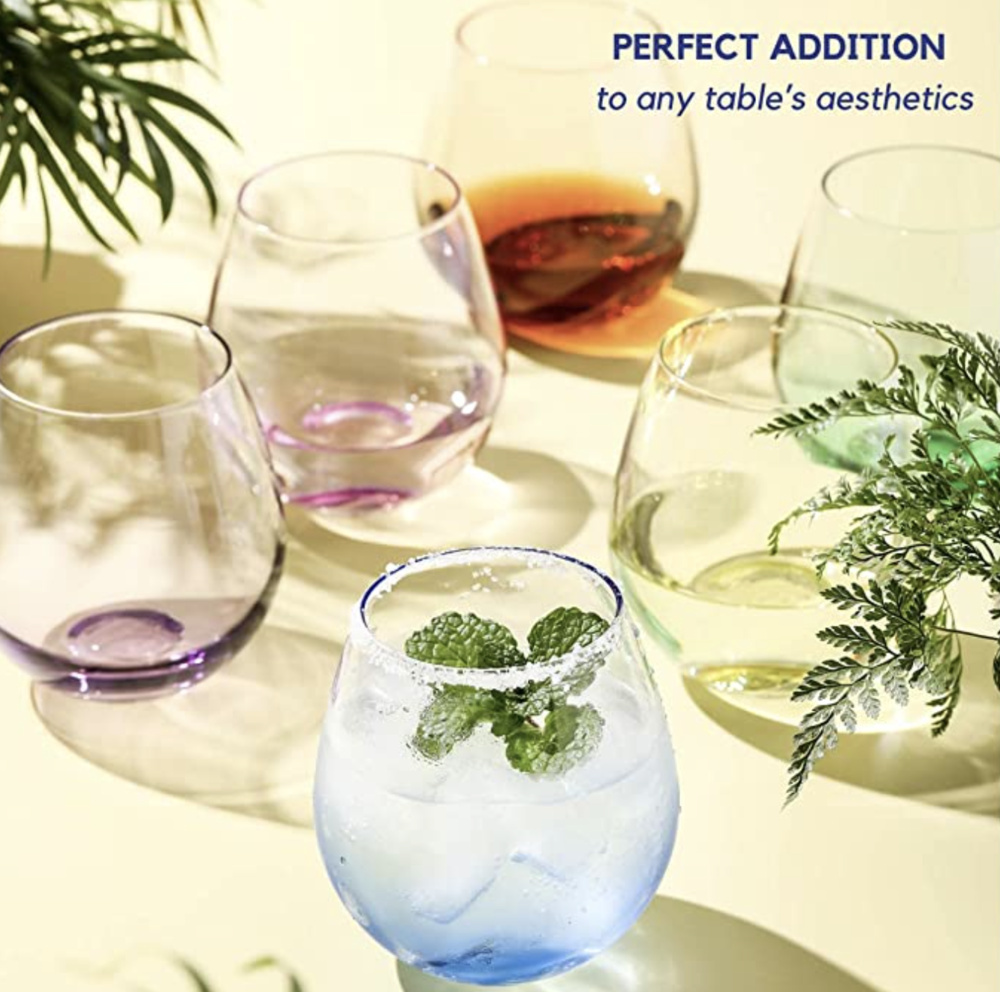 18. Turkish Cotton Towel
Turkish towels are all the rage, and it's not hard to see why! Oversized, super soft, and available in multiple colors, these towels are a must-have for the bathroom, pool, picnic, or even yoga! Get it here on Amazon!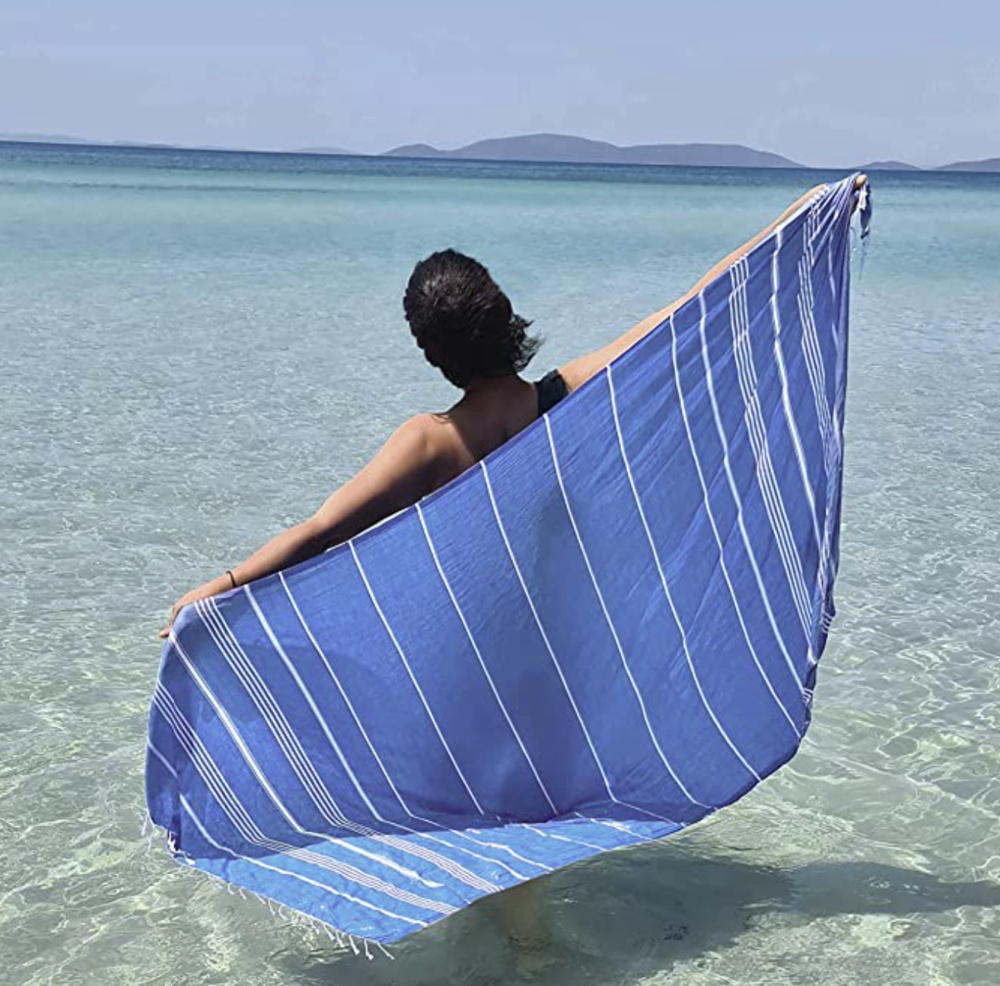 19. Coolife 3-Piece Luggage Set
Give the gift of stylish and convenient travel with the Coolife 3-piece luggage set. From the sleek design and hard plastic shell to the spinner wheels and aluminum telescope handle, these suitcases are the future of travel. Get it here on Amazon!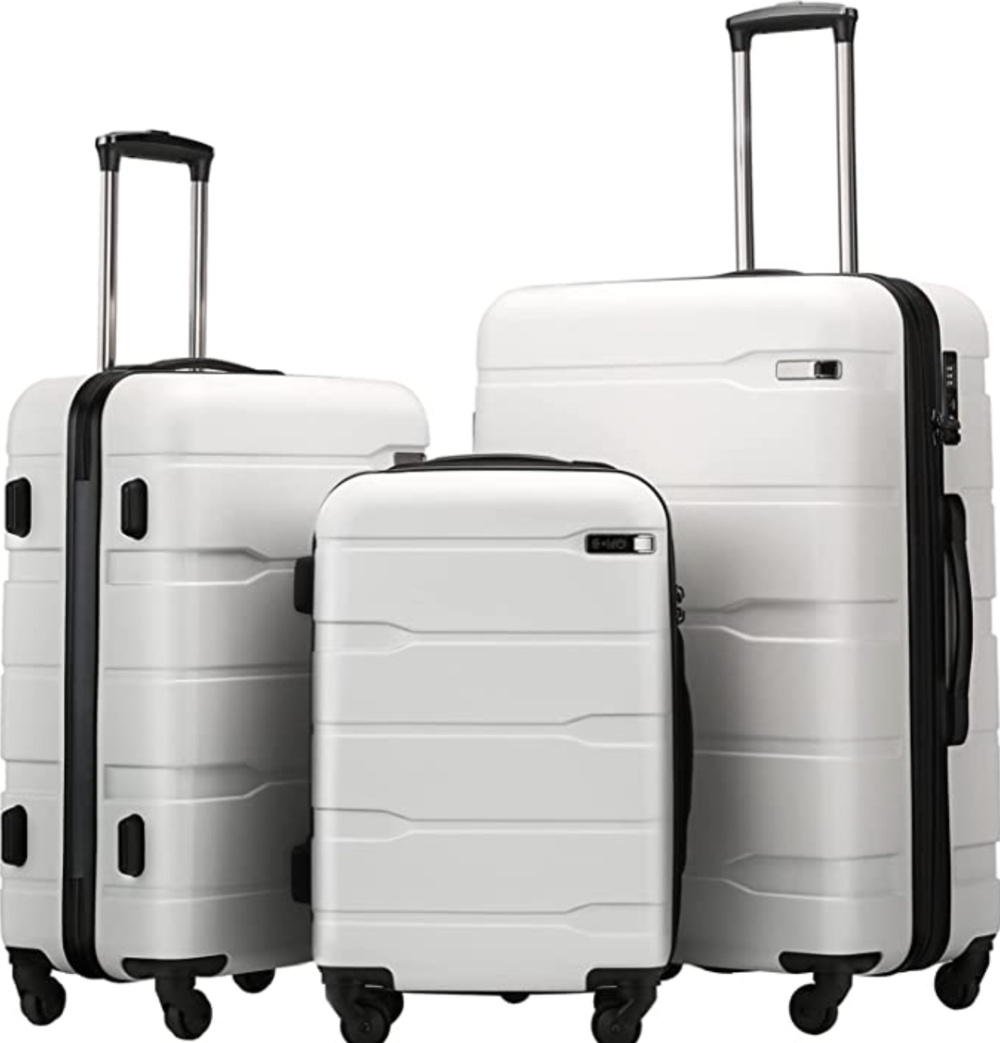 20. Bose SoundLink Micro Bluetooth Speaker
Small yet mighty, the Bose SoundLink Micro Bluetooth Speaker makes it easy to take music on the go. The waterproof speaker's batteries last an impressive six hours and even allows you to answer phone calls! Get it here on Amazon!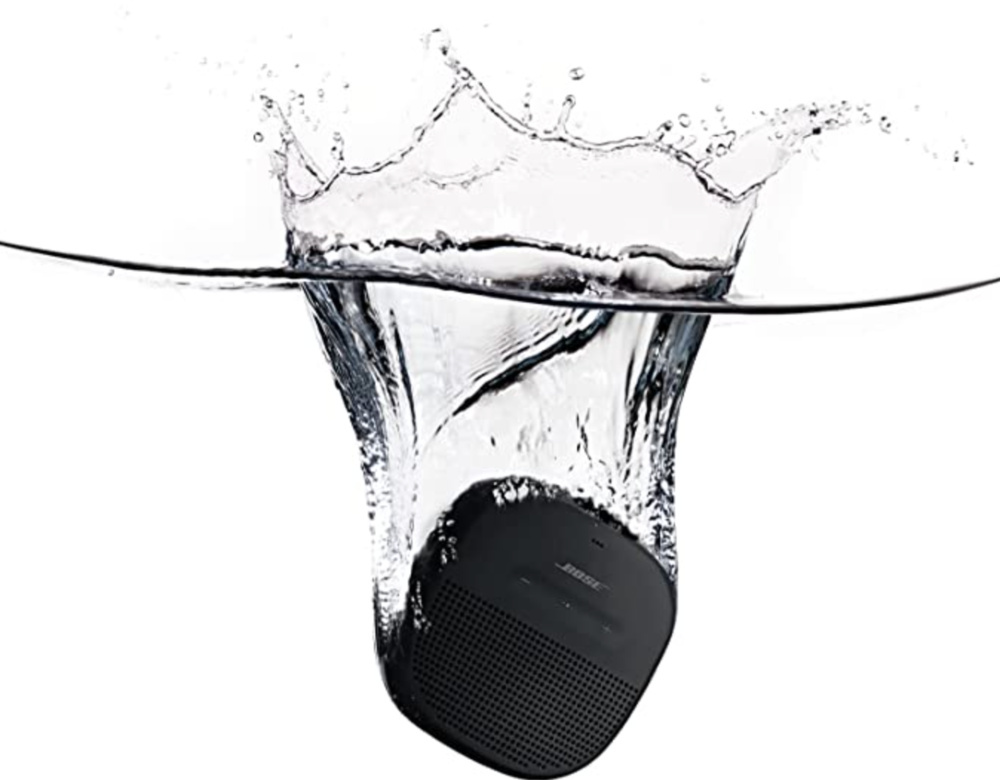 21. Silk Pillowcase
Silk pillowcases come with a number of health benefits, including increased production of serotonin and collagen. This silk pillowcase, available in more than 20 colors, is beautiful, hypoallergenic, and even comes in its own gift box. Original price: $69.99; Now: $54.99 (-21%). Get it here on Amazon!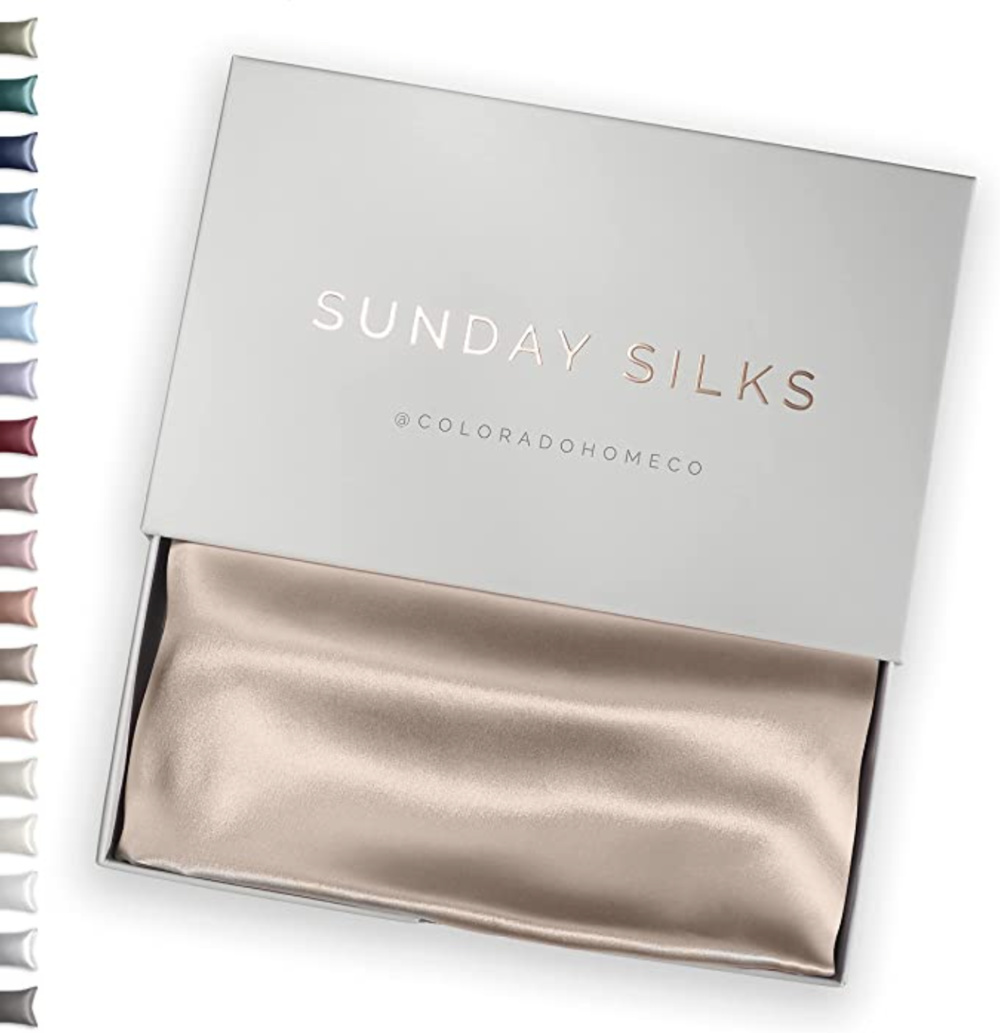 22. "Maybe Swearing Will Help" Adult Coloring Book
Adult coloring books make great gifts! We especially love this funny coloring book that is chock-full of motivation, puns, and of course, swearing. A pack of 30 markers is also included. Get it here on Amazon!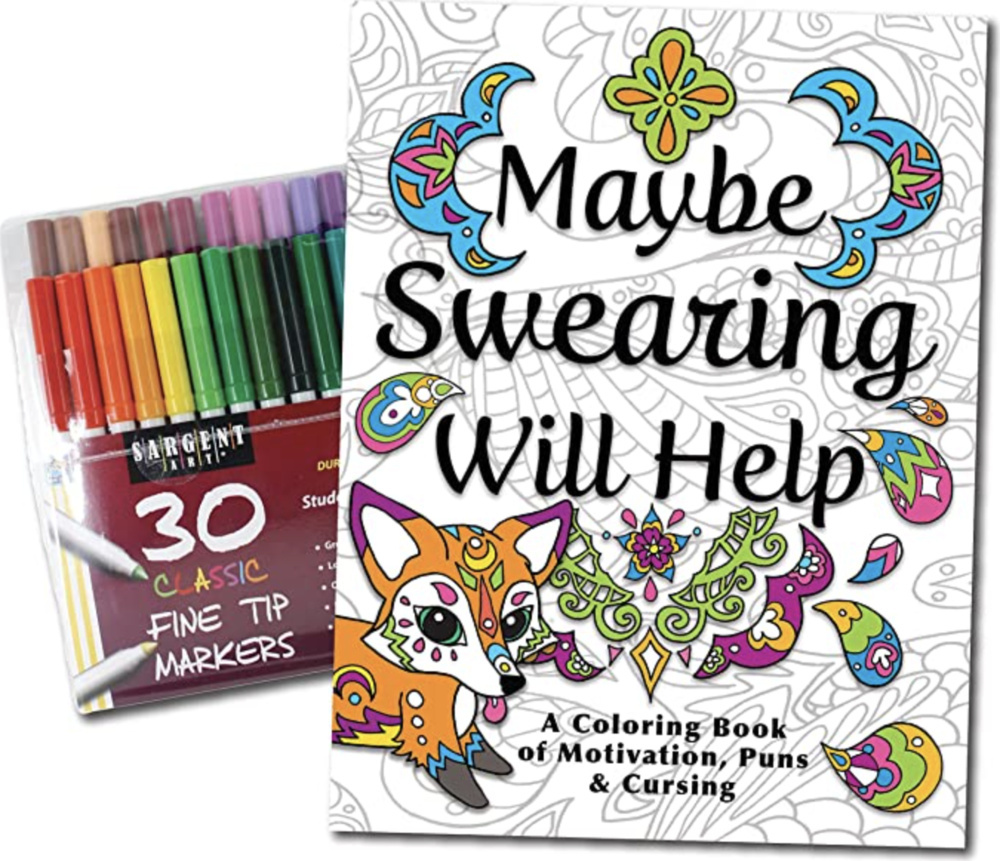 23. Mini Waffle Maker
With a whopping 23 different color and pattern options, this mini waffle maker makes a nice addition to any kitchen counter. Even better, the waffle maker's small size makes it perfect for the solo waffle eater or the waffle maker on the go. Get it here on Amazon!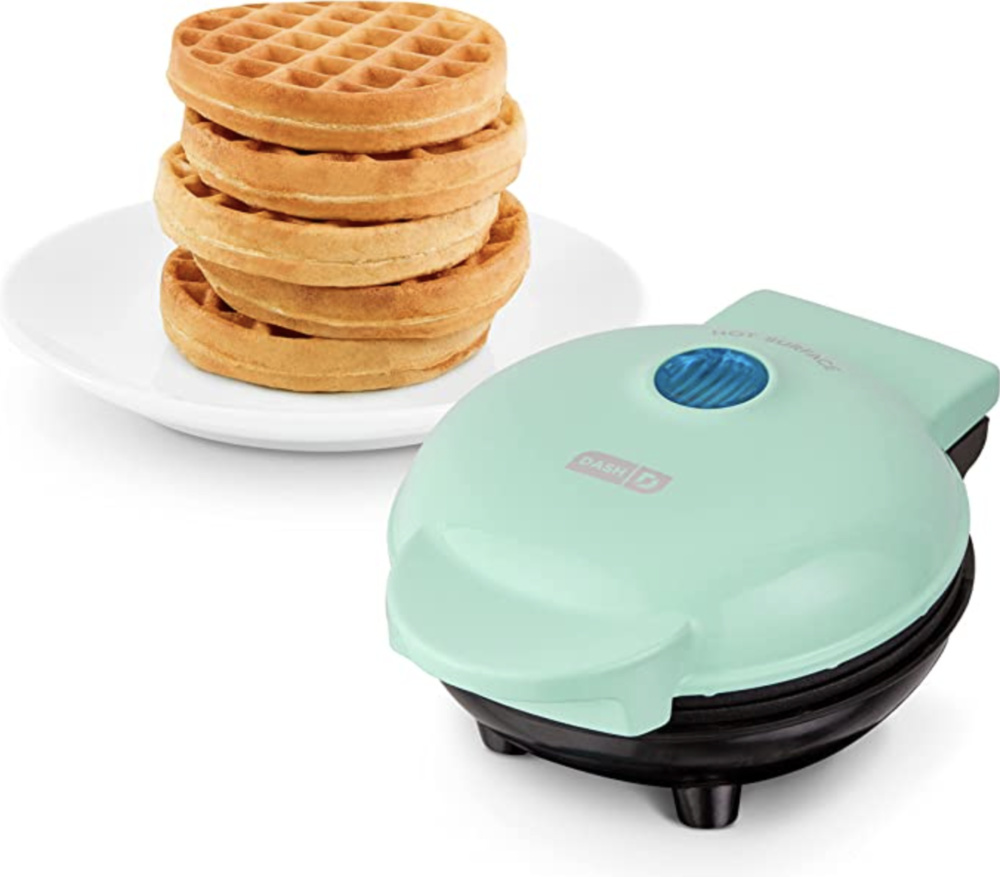 24. Kodak Printomatic Digital Instant Print Camera
The Kodak instant print camera makes taking pictures fun again! Best of all, the photos instantly print onto sticky-backed photo paper for easy posting of a different kind. Get it here on Amazon!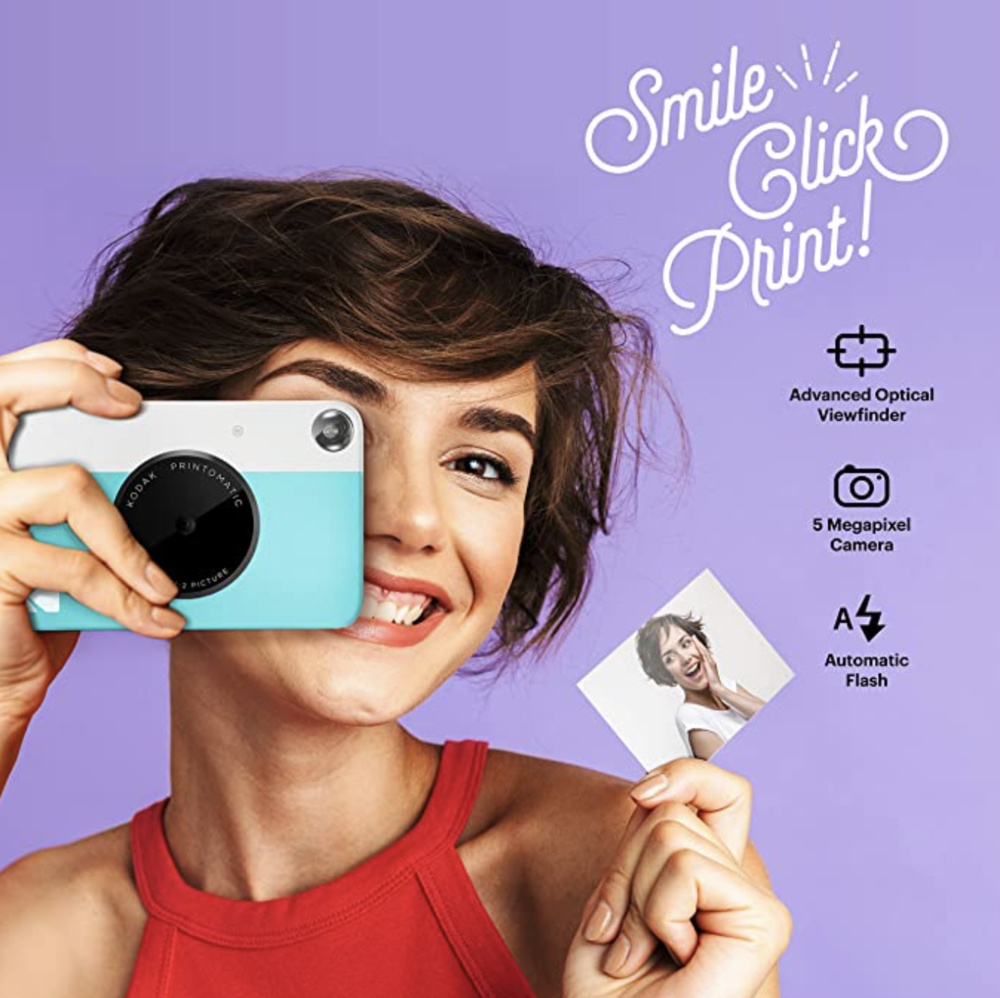 25. Burt's Bees Everyday Essentials Set
This delightfully practical gift set includes Burt's Bees everyday essentials: beeswax lip balm, hand salve, body lotion, foot cream, and a deep cleansing cream. Get it here on Amazon!
26. The Book of Unusual Knowledge
For anyone with a curious passion for learning, The Book of Unusual Knowledge makes a great gift! The book has more than 700 pages of lists, games, articles, anecdotes, and more! Get it here on Amazon!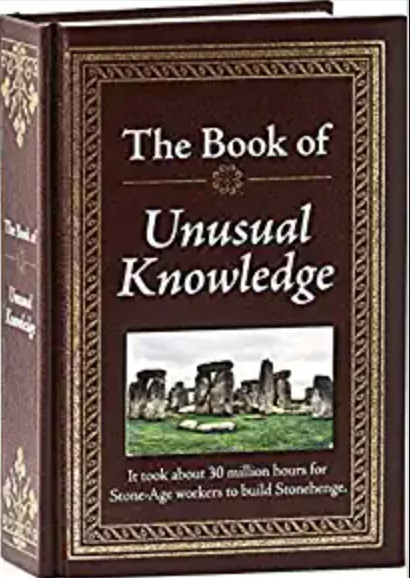 27. Ember Temperature Control Smart Mug
This temperature control smart mug makes cold coffee a thing of the past. Simply fill the mug with 14 ounces of your favorite hot beverage, set your desired drinking temperature, get distracted, and enjoy your warm drink! Original price: $149.95; Now: $119.95 (-20%). Get it here on Amazon!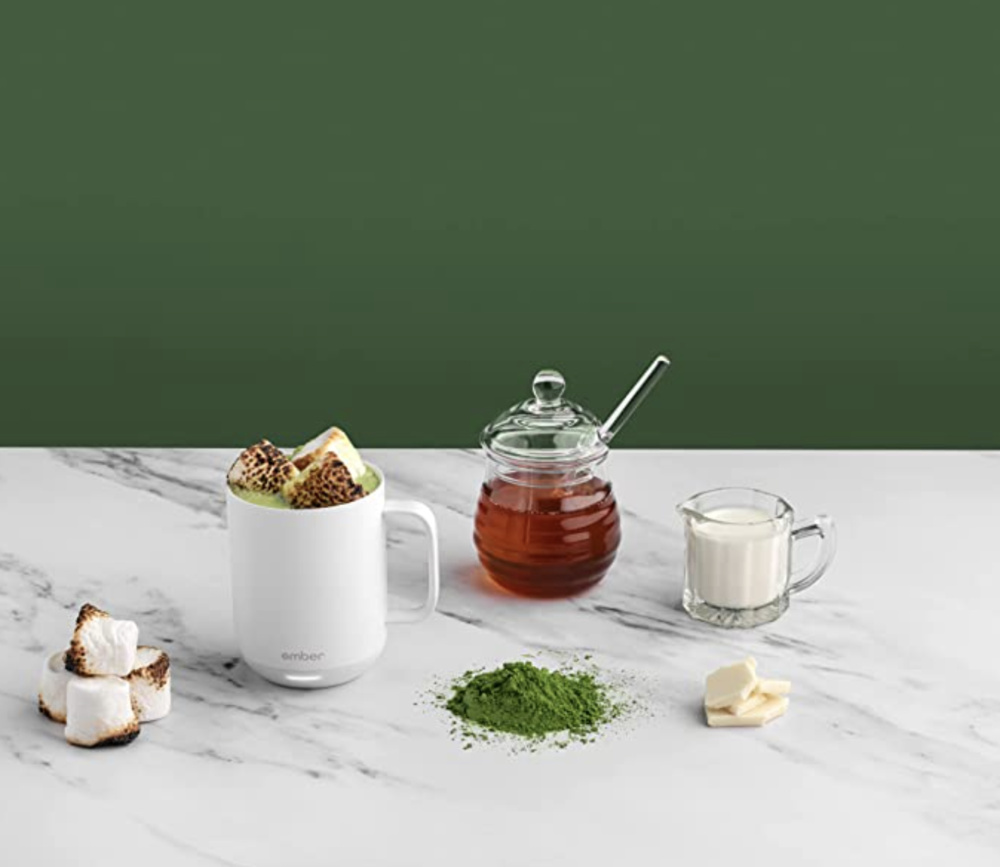 28. Cordless Hand Massager
This cordless hand massager provides sweet relief to anyone with arthritis, carpal tunnel, or sore fingers. The massager allows the user to customize their massage experience by offering different modes, strengths, and heat levels. Original price: $99.99; Now: $59.49 (-41%). Get it here on Amazon!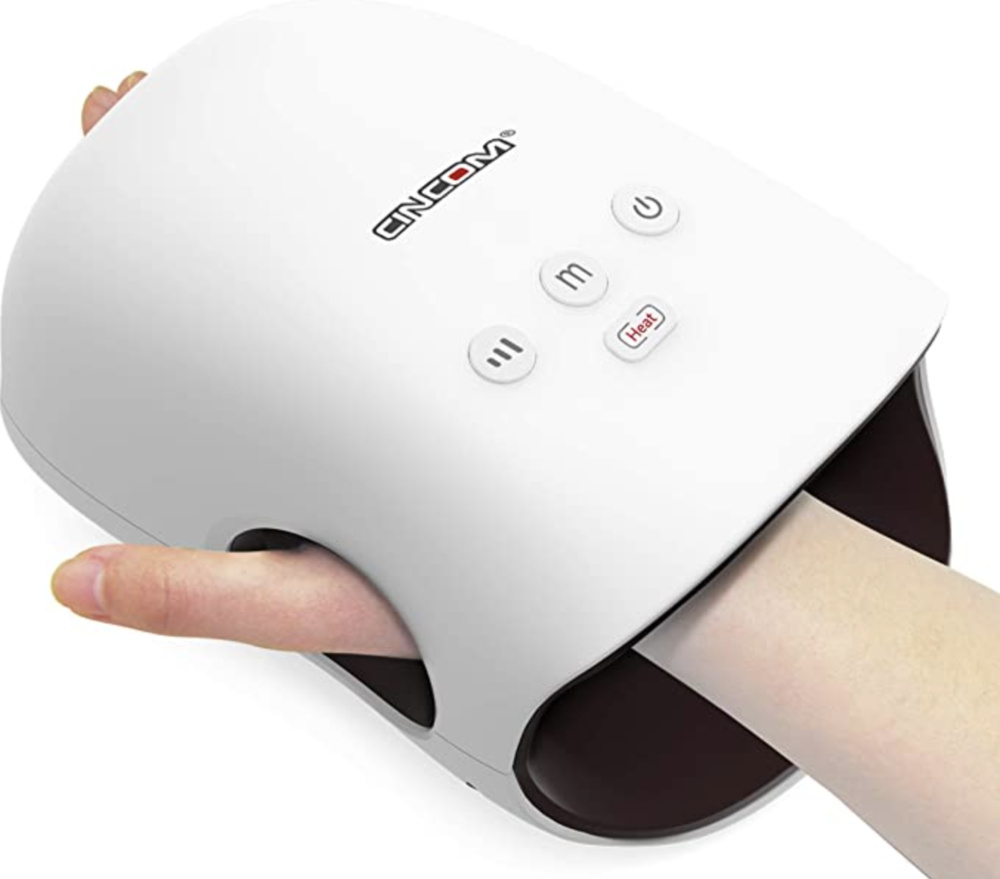 29. Bonsai Starter Kit
Green thumbs—or those who hope for a green thumb—are sure to love receiving this bonsai starter kit, which includes four types of seeds, pots, clippers, and more! Get it here on Amazon!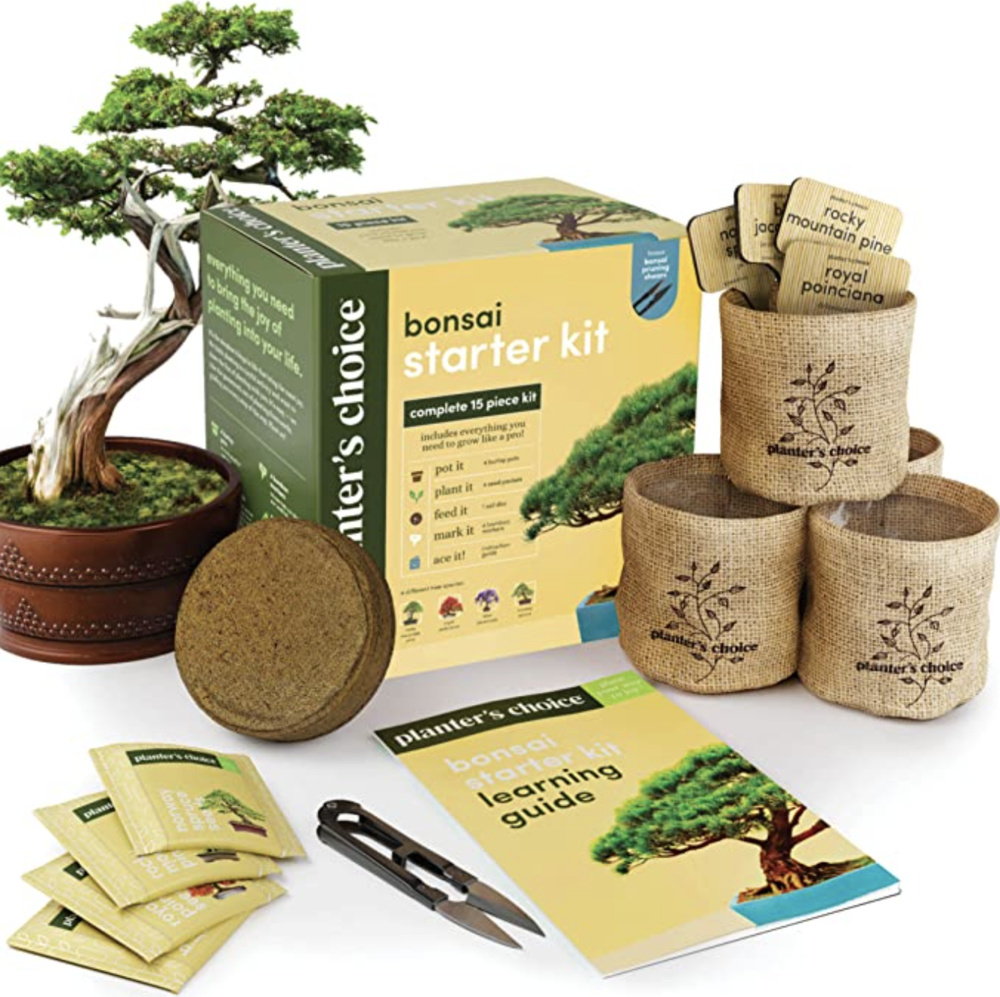 30. Bluetooth Beanie
It's a hat! It's headphones! It's the Bluetooth headphone beanie! This unique get-up is a stylish beanie with built-in Bluetooth headphones. Turn the sound on and off or up and down with the simple press of a button. The beanie is available in 11 colors and patterns. Get it here on Amazon!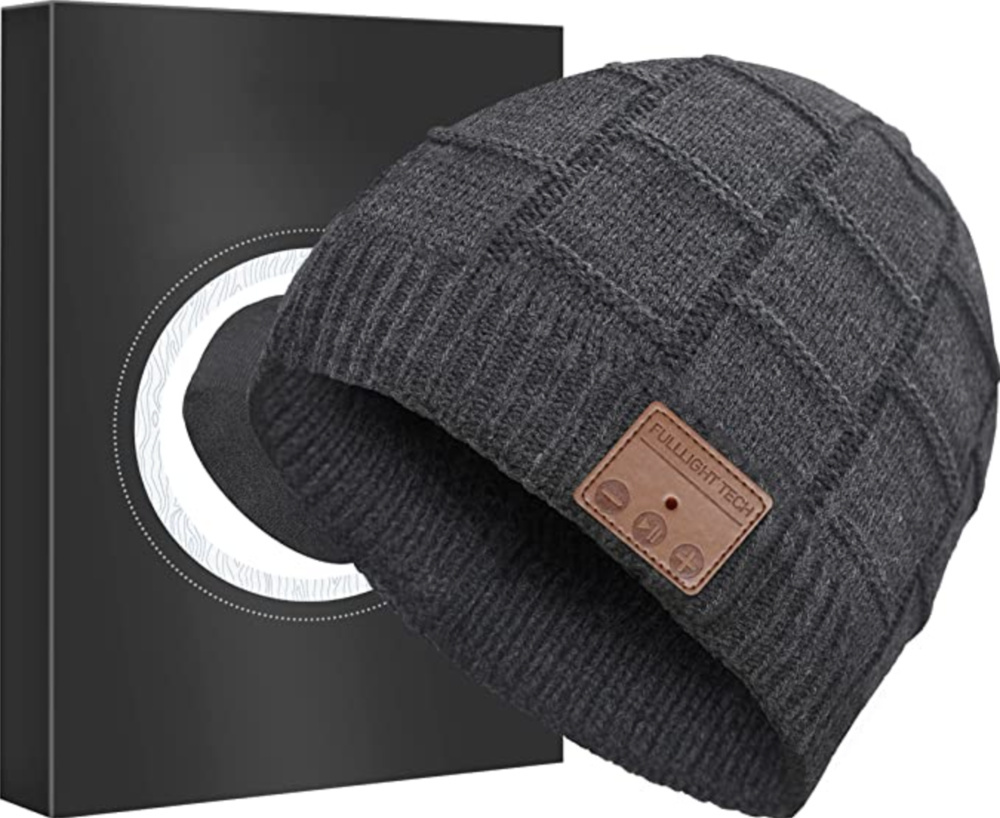 From Turkish towels to lava rock bracelets, Cyber Monday offers a great opportunity to find the perfect gift for the tarot lover on your list!